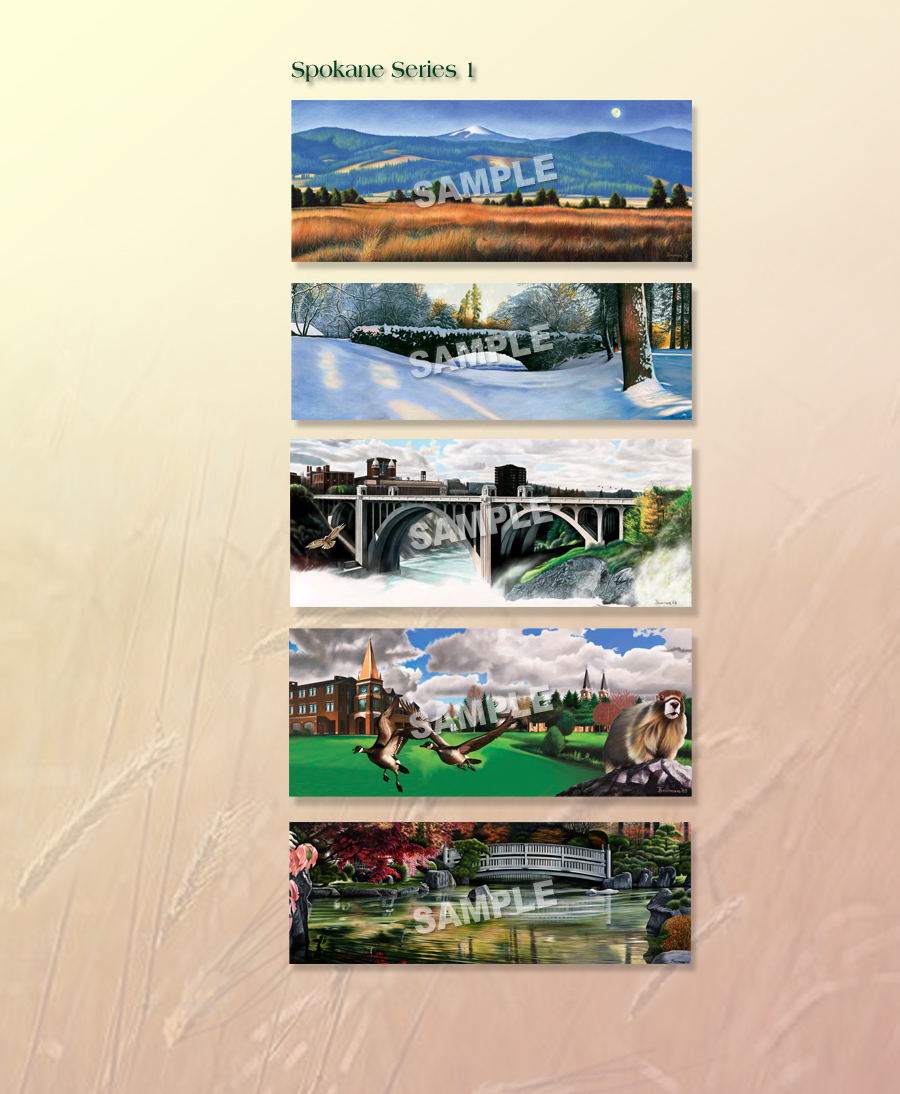 Mt. Spokane

Sloping up to a modest 5,889', this gentle peak is a popular skiing and hiking destination just minutes from downtown. It's wildlife boasts deer, elk, moose and mountain lion. One feature of this landmark is to act as a quick weather forecaster and the first dusting of snow means winter is not far off.

Where Treetops Glisten

When Bing Crosby crooned those immortal lyrics in 'White Christmas', he may have been reminiscing about Cannon Hill Park. Designed by the Olmstead brothers, whose legacy includes New York City's Central Park, this jewel still retains stone bridges which once spanned a serpentine waterway.

Monroe Street Bridge Completed in 1911, the bridge was once the longest concrete span in the nation and continues its role as a main north/south city arterial. The roaring cataracts of the Spokane River plunge below the arches - a scene once graced the cover of Life magazine.

Gonzaga Springtime

Begun in 1881 with 936 hard silver dollars, Gonzaga University's founder, Father Joseph Cataldo, S.J. purchased 320 acres of that 'old piece of gravel near the falls.' Started as a Jesuit all- boys school, this 4-year private institution now guides 6,900 students with "Cura personalis"- care for the individual.

Japanese Garden

An intimate reminder of nature and an island of tranquility in an urban setting, the Nishinomiya-Tsutakawa Japanese Garden symbolizes the friendship of Spokane and its sister city, Nishinomiya. In the early days of autumn a new array of colors emerge from this striking landscape.